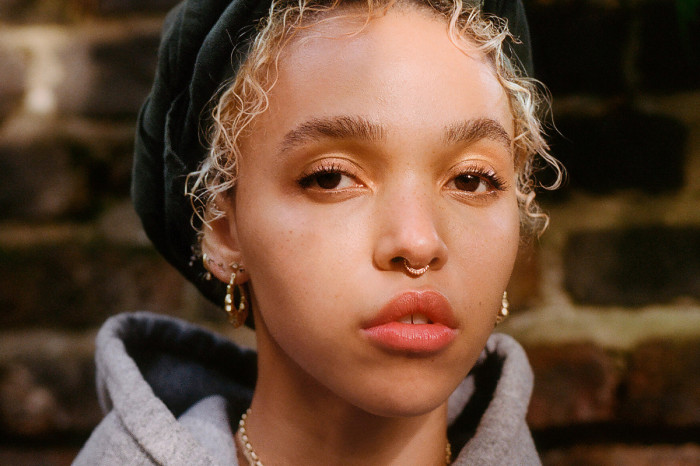 Image from nytimes.com
Electronic
Updated Dec 2021
Tahliah Debrett Barnett (born 17 January 1988), known professionally as FKA Twigs (stylized as FKA twigs), is an English singer-songwriter, record producer, dancer, and actress. Born and raised in Cheltenham,…
Tahliah Debrett Barnett (born 17 January 1988), known professionally as FKA Twigs (stylized as FKA twigs), is an English singer-songwriter, record producer, dancer, and actress. Born and raised in Cheltenham, Gloucestershire, she became a backup dancer after moving to South London at age 17. She made her musical debut with the extended play EP1 (2012).
Her debut studio album, LP1, was released in August 2014 to critical acclaim, peaking at number 16 on the UK Albums Chart and number 30 on the US Billboard 200. It was later nominated for the 2014 Mercury Prize. She released the M3LL155X EP in 2015 to further critical acclaim, as well as her second studio album Magdalene four years later. Her work has been described as "genre-bending", drawing on various genres including electronic music, trip hop, R&B, and avant-garde.
Early Life
Tahliah Debrett Barnett was born and raised in Cheltenham, Gloucestershire. Her mother is an English woman of partly Spanish descent who used to be a dancer and gymnast, and her father, a musician, is Jamaican. She was raised by her mother and stepfather, a "jazz fanatic", and did not meet her father until she was 18. Barnett grew up in Gloucestershire, and described the county as "kind of in the middle of nowhere". She attended St Edward's School, Cheltenham, a private Catholic school for boys and girls aged 11 to 18. Her education at the school was funded by an academic scholarship. From a young age, she undertook opera and ballet lessons and took part in several St Edward's School productions.
At age 16, Barnett started making music in youth clubs. At 17, she moved to South London to pursue a career as a dancer, where she also attended the BRIT School. After changing her focus from dance to music, she transferred from the BRIT School to Croydon College to pursue an education in fine arts. She worked as a backup dancer in music videos by artists such as Kylie Minogue, Plan B, Ed Sheeran, Taio Cruz, Dionne Bromfield, Jessie J, and Wretch 32. Barnett was a backup dancer for Jessie J in her 2010 video for "Do It like a Dude", and appeared again in her 2011 video for "Price Tag". She also appeared in Dionne Bromfield's video "Yeah Right". In 2011, she appeared in a two-minute BBC comedy sketch titled Beyoncé Wants Groceries, in which she was a backup dancer in a supermarket. At 18, Barnett began working with local London producers to try to find what she calls "her sound". Around this time is when she wrote "I'm Your Doll". She ended up producing a lot of "really bad demos". For a time, she worked as a hostess in a strip club and also sang periodically at The Box.
Source Wikipedia