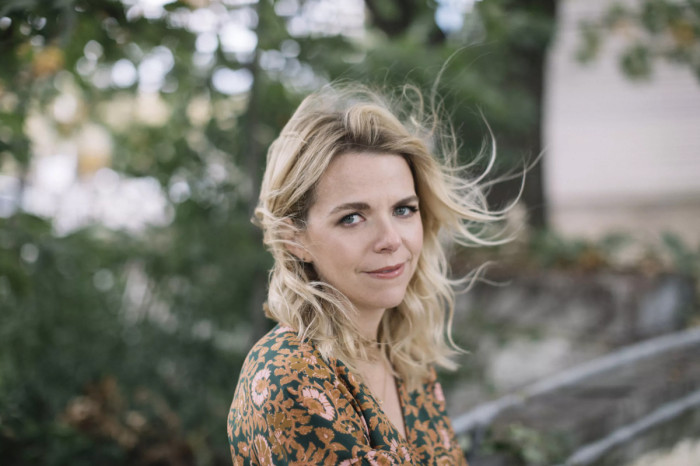 Image from Rich Gilligan
Select Songs
'Lucky Star'
Music Spotify YouTube
Posted 05.20.2022
Folk
Updated May 2022
Aoife O'Donovan (/ˈiːfə/ EE-fə, Irish: [ˈiːfʲə]; born November 18, 1982) is an Irish-American singer and Grammy award-winning songwriter. She is best known as the lead singer for the string band Crooked…
Aoife O'Donovan (/ˈiːfə/ EE-fə, Irish: [ˈiːfʲə]; born November 18, 1982) is an Irish-American singer and Grammy award-winning songwriter. She is best known as the lead singer for the string band Crooked Still and she also co-founded the Grammy Award-winning female folk trio I'm with Her. She has released three critically acclaimed studio albums: Fossils (2013), In the Magic Hour (2016), and Man in a Neon Coat: Live from Cambridge (2016), as well as multiple noteworthy EPs, including Blue Light (2010), Peachstone (2012), In the Magic Hour: Solo Sessions (2019), and Bull Frog's Croon (and Other Songs) (2020). She also spent a decade contributing to the radio variety shows Live from Here and A Prairie Home Companion. Her first professional engagement was singing lead for the folk group The Wayfaring Strangers.
O'Donovan has performed with the Boston Pops Orchestra, the Kansas City Symphony, the National Symphony Orchestra, the Louisville Orchestra, and the Utah Symphony Orchestra. In 2012, she sang on most of the tracks on the album Be Still by the jazz group the Dave Douglas Quintet, featuring trumpeter Dave Douglas. During the summer of 2013, she toured with Garrison Keillor and his A Prairie Home Companion Radio Romance Tour. She also performed at the Roskilde Festival in Denmark 2014. In summer 2017, she joined Garrison Keillor's Prairie Home "Love and Comedy" Tour.
She has performed, recorded and collaborated with a large variety of acclaimed musicians including Ollabelle, Karan Casey and Seamus Egan, Jerry Douglas, Jim Lauderdale, Darol Anger, Sarah Jarosz, Sara Watkins, Christina Courtin, Chris Thile (Nickel Creek, Punch Brothers), Noam Pikelny (Punch Brothers), Edgar Meyer, Stuart Duncan, Greensky Bluegrass, Kronos Quartet and Yo-Yo Ma. Her songwriting has also led her to be featured in films and television and came to the attention of Alison Krauss, who recorded Aoife's song "Lay My Burden Down" on her album Paper Airplane (2011 Rounder Records) and is used in the film Get Low (2010 Sony Pictures). She has had songs placed on True Blood (HBO) and Private Practice (ABC).
Source Wikipedia
Band Website