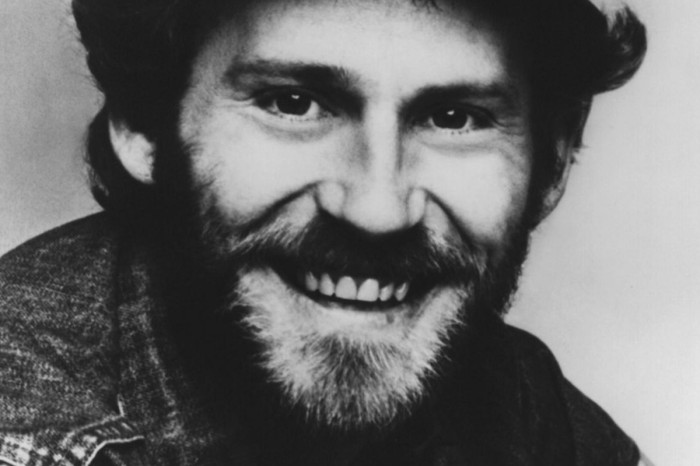 Image from Muzooka.com
Select Songs
'When I Go Away'
Music Spotify YouTube
Posted 07.22.2021
Rock
Updated Jul 2021
Mark Lavon "Levon" Helm (May 26, 1940 – April 19, 2012) was an American musician and actor who achieved fame as the drummer and one of the vocalists for the Band. Helm was known for his deeply soulful,…
Mark Lavon "Levon" Helm (May 26, 1940 – April 19, 2012) was an American musician and actor who achieved fame as the drummer and one of the vocalists for the Band. Helm was known for his deeply soulful, country-accented voice, multi-instrumental ability, and creative drumming style, highlighted on many of the Band's recordings, such as "The Weight", "Up on Cripple Creek", and "The Night They Drove Old Dixie Down".
Helm also had a successful career as a film actor, appearing as Loretta Lynn's father in Coal Miner's Daughter (1980), as Chuck Yeager's friend and colleague Captain Jack Ridley in The Right Stuff (1983), as a Tennessee firearms expert in Shooter (2007), and as General John Bell Hood in In the Electric Mist (2009).
In 1998, Helm was diagnosed with throat cancer which caused him to lose his singing voice. After treatment, his cancer eventually went into remission, and he gradually regained the use of his voice. His 2007 comeback album Dirt Farmer earned the Grammy Award for Best Traditional Folk Album in February 2008, and in November of that year, Rolling Stone magazine ranked him No. 91 in its list of 100 Greatest Singers of All Time. In 2010, Electric Dirt, his 2009 follow-up to Dirt Farmer, won the first Grammy Award for Best Americana Album, a category inaugurated in 2010. In 2011, his live album Ramble at the Ryman won the Grammy in the same category. In 2016, Rolling Stone magazine ranked him No. 22 in its list of 100 Greatest Drummers of All Time.
The Band
Helm returned to the group, then referred to simply as "the band", as it was known around Woodstock. While contemplating a recording contract, Helm had dubbed the band "The Crackers". However, when Robertson and their new manager Albert Grossman worked out the contracts, the group's name was given as "The Band". Under these contracts, the Band was contracted to Grossman, who in turn contracted their services to Capitol Records. This arrangement allowed the Band to release recordings on other labels if the work was done in support of Dylan. Thus the Band was able to play on Dylan's Planet Waves album and to release The Last Waltz, both on other labels. The Band also recorded their own album Music from Big Pink (1968), which catapulted them into stardom. Helm was the Band's only American member.
On Music from Big Pink, Manuel was the most prominent vocalist and Helm sang backup and harmony, with the exception of "The Weight". However, as Manuel's health deteriorated and Robbie Robertson's songwriting increasingly looked to the South for influence and direction, subsequent albums relied more and more on Helm's vocals, alone or in harmony with Danko. Helm was primarily a drummer and vocalist and increasingly sang lead, although, like all his bandmates, he was also a multi-instrumentalist. On occasion Manuel switched to drums while Helm played mandolin, guitar, or bass guitar (while Danko played fiddle) on some songs. Helm played the 12-string guitar backdrop to "Daniel and the Sacred Harp".
Helm with the Band at the Santa Cruz Civic Auditorium, 1976 Photo: David Gans
Helm remained with the Band until their farewell performance on Thanksgiving Day, November 25, 1976, which was the subject of the documentary film The Last Waltz, directed by Martin Scorsese. Helm repudiated his involvement with The Last Waltz shortly after the completion of its final scenes. In his autobiography Helm criticized the film and Robertson who produced it.
Source Wikipedia
Band Website